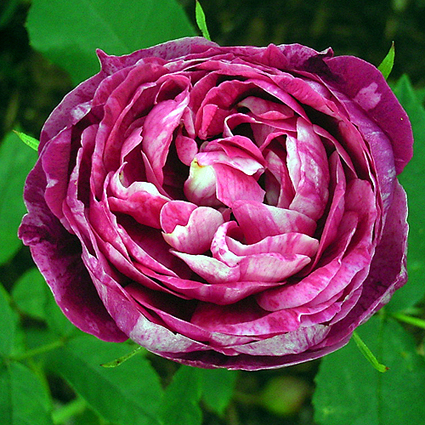 Friends, I have a problem. I love roses. You don't get it--I mean I loooove roses. My husband put in really pretty raised stone flower beds in our backyard and I filled them with roses. Unfortunately, the transplanting process was too hard on a few of them and they didn't make it. sigh
Now is the start of our best growing season, so I want to fill in the few spots with new roses.
Believe it or not, I am currently bidding on some roses on ebay. There are two sellers from Texas that organically grow roses and sell them very reasonably. I put a picture of an old garden rose I am currently winning called Commandant Beaupaire. The best part is that these ladies sell old fashioned roses that you can't find in your local garden centers. They are hardy plants with great fragrance.
It will probably take another year before my rose garden really comes into its own but I am really excited. You are all invited to come over and smell the roses. Oh yeah!